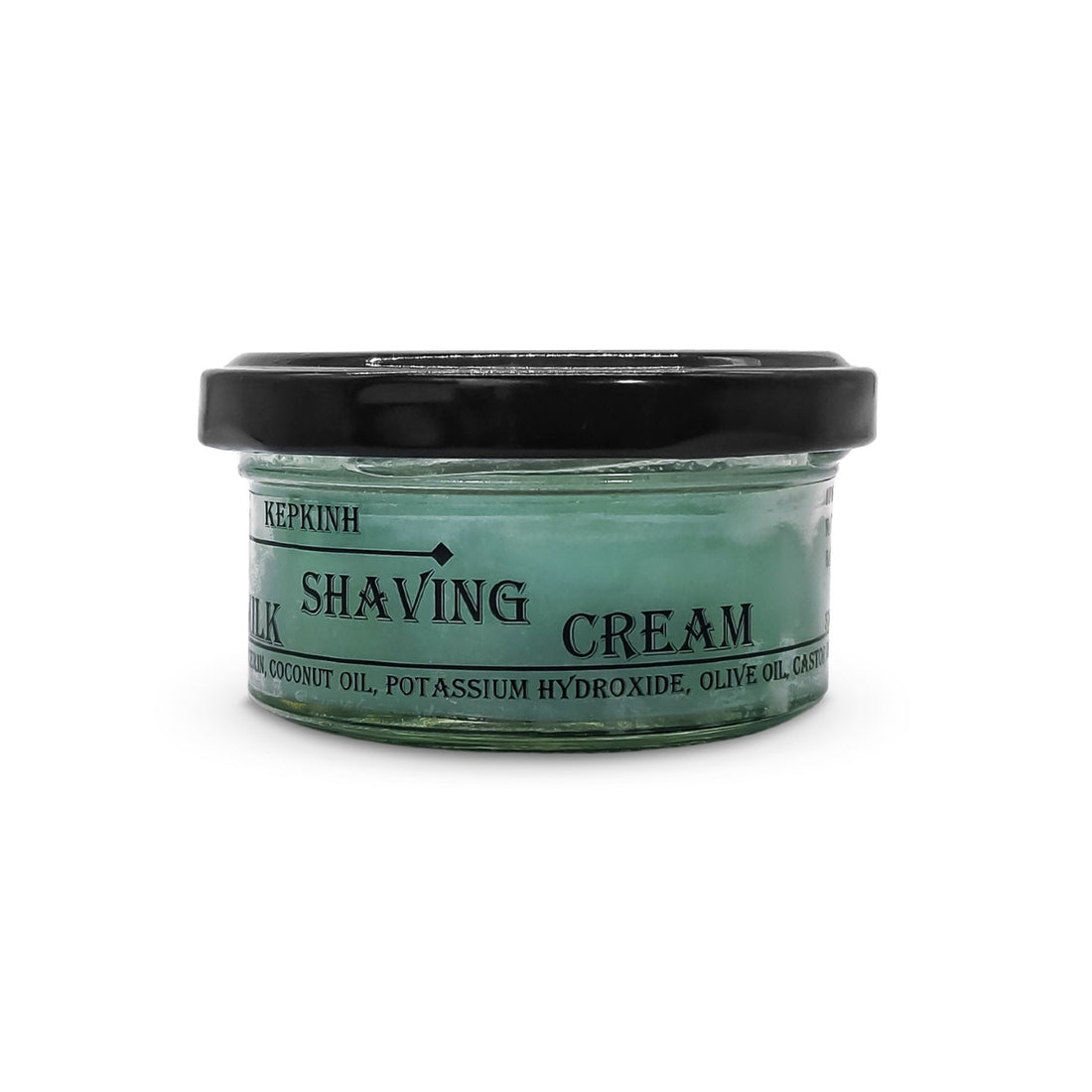 Kepkinh Cool Water Shaving Cream
Kepkinh is a boutique artisanal soap maker from Greece where every soap has been painstakingly crafted by hand as part of a small batch. Free from preservatives and boasting a list of skin-loving ingredients. Most notably, this brand may be the only one in the world that uses both fresh water buffalo milk and buffalo yoghurt in its formulations. Buffalo milk is the most fatty milk and so these fatty acids help produce a cream that is gentle for the skin and deeply moisturising.
This artisanal cream is a top performer! Just a small amount of cream is enough to create an effortlessly bountiful, rich and velvety lather that leaves the skin feeling smooth and hydrated post-shave.

The Cool Water fragrance is a captivating blend of ocean, lavender, mint, rosemary and coriander as top notes into a heart of sandalwood, neroli, geranium, jasmine under a base of musk, tobacco, oakmoss, cedarwood and amber.
Presented in a premium glass jar.
To use: Dip a dry finger into the cream and apply to the tips of a slightly damp shaving brush and work up your lather as normal.
50ml
Buffalo milk, stearic acid, water, glycerin, coconut oil, potassium hydroxide, olive oil, castor oil, essential oils, sodium hydroxide, menthol
We ship worldwide!
Subscription orders:
Free UK delivery for all subscriptions
Shop Orders:
Free UK delivery for all orders over £60.
All orders:
International delivery prices vary by region - calculated at checkout
Orders placed before 12pm GMT Monday to Friday are shipped the same day.
Orders placed over the weekend or on Bank Holidays will be dispatched the next working day.