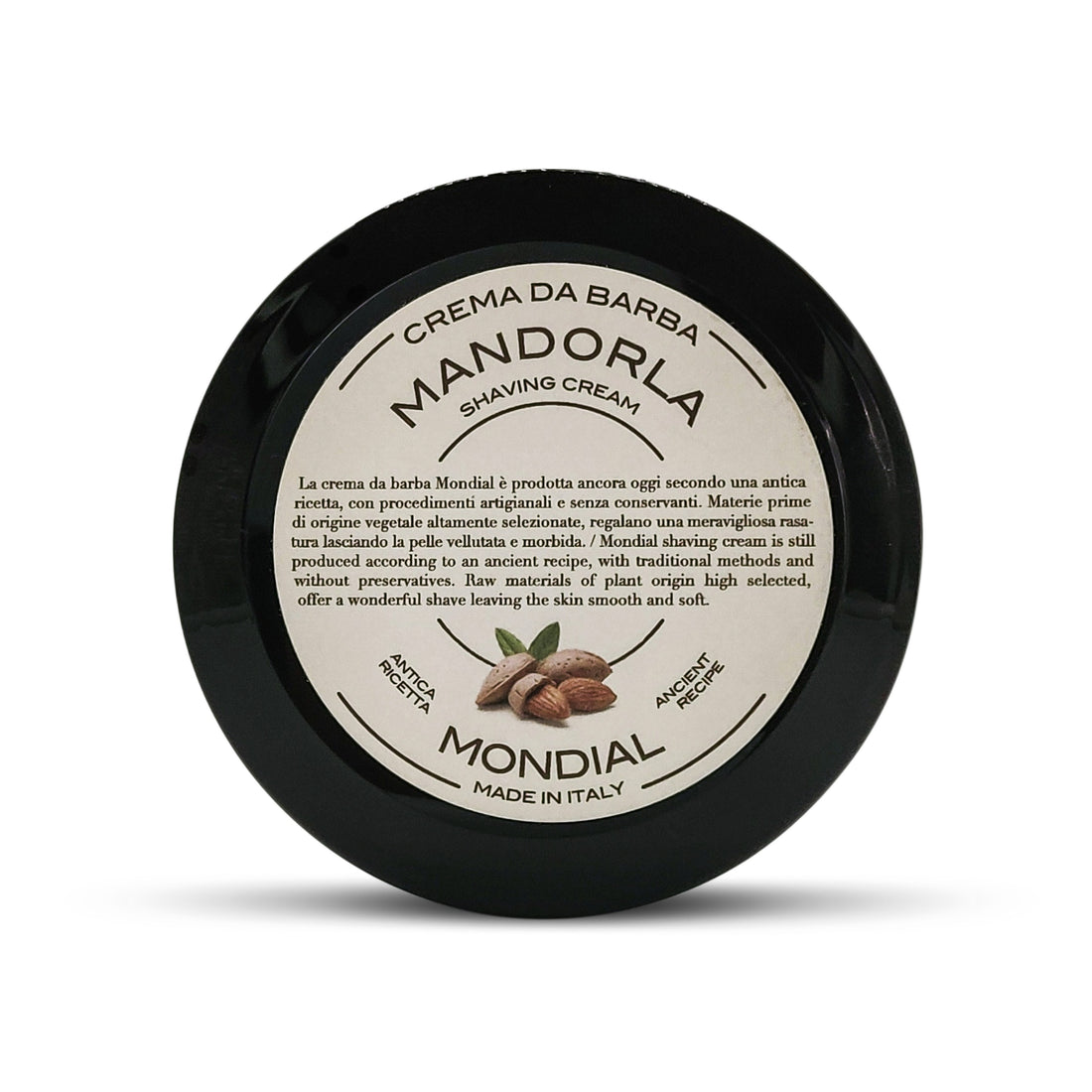 Mondial Almond Shaving Cream
Mondial is an artisanal shaving brand from Florence, Italy, and their formulations still adhere to the original recipes, focusing on natural ingredients without preservatives.
The almond scent is a very traditional fragrance that's sweet like marzipan. Despite being labelled a cream, we would refer to this as a "croap" as it's quite hard, with a consistency somewhere between a soap and a shaving cream. 
Wonderful lather, bursting with fragrance, that does a fantastic job of protecting and conditioning the skin, leaving it feeling smooth and comfortable.
Non-allergenic
50ml
Stearic acid, cocos nucifera oil, potassium hydroxide, sodium hydroxide, sodium carbonate, parfum.
We ship worldwide!
Subscription orders:
Free UK delivery for all subscriptions
Shop Orders:
Free UK delivery for all orders over £60.
All orders:
International delivery prices vary by region - calculated at checkout
Orders placed before 12pm GMT Monday to Friday are shipped the same day.
Orders placed over the weekend or on Bank Holidays will be dispatched the next working day.
Superb product
Bought from my wife as a gift for my birthday, love the almond scent. It's long lasting and lathers up like no other soap. Totally worth it
Thanks for the review! Glad to hear you liked it :)