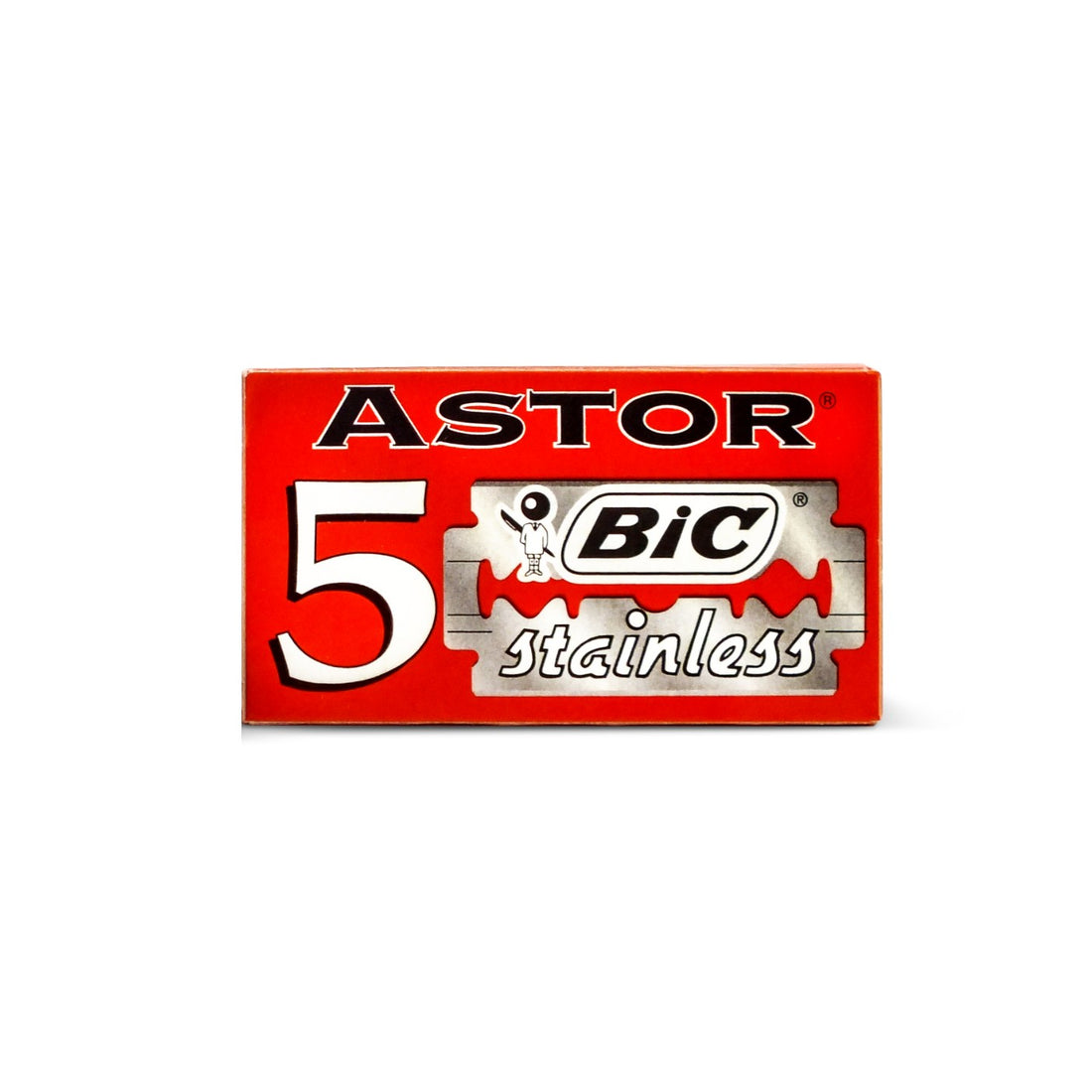 The BIC Astor Double Edge Razor Blades are the perfect choice for achieving a close and comfortable shave with your trusty safety razor. Manufactured by BIC, the renowned French brand known for its pens and lighters, these razor blades are high quality and ensure exceptional performance and durability.
Manufactured in Greece from high-quality stainless steel with a PTFE coating, providing superior sharpness and longevity.
They are a relatively sharp blade so they pair well with a mild razor or thick hairs.
Each blade is individually wrapped in wax paper and lasts 4-8 shaves depending on beard thickness and number of passes per shave.
Designed to fit all standard safety razors and shavettes.
Pack of 5 blades in a plastic-free cardboard packaging.
You must be over 18 years old to buy. By purchasing this product you confirm that you are at least 18 years of age.
We ship worldwide!
Subscription orders:
Free UK delivery for all subscriptions
Shop Orders:
Free UK delivery for all orders over £60.
All orders:
International delivery prices vary by region - calculated at checkout
Orders placed before 12pm GMT Monday to Friday are shipped the same day.
Orders placed over the weekend or on Bank Holidays will be dispatched the next working day.