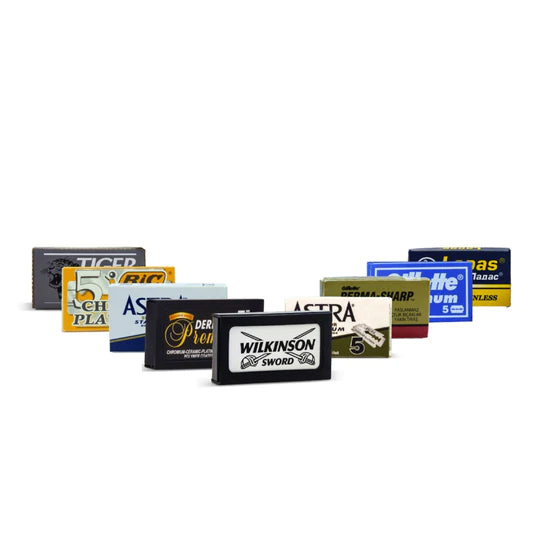 We'll choose a pack of double-edge razor blades to go into your shaving box for you. This option is ideal if you're just starting out with classic wet shaving as you'll get to discover lots of different blade types and find the ones that suit you best.
We ship worldwide!
Subscription orders:
Free UK delivery for all subscriptions
Shop Orders:
Free UK delivery for all orders over £60.
All orders:
International delivery prices vary by region - calculated at checkout
Orders placed before 12pm GMT Monday to Friday are shipped the same day.
Orders placed over the weekend or on Bank Holidays will be dispatched the next working day.