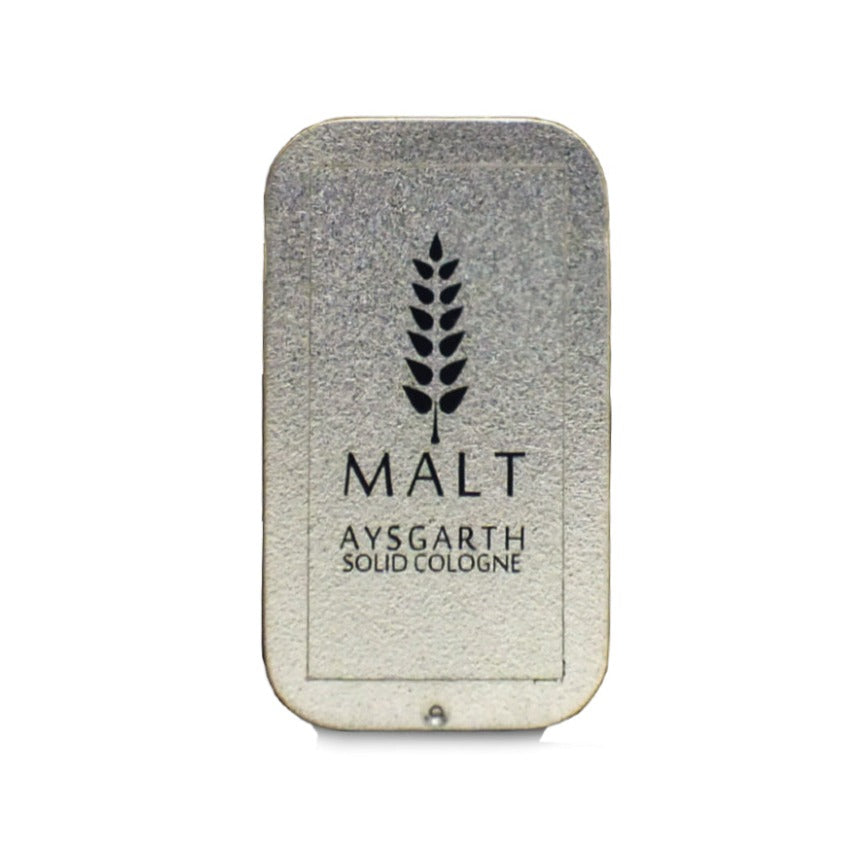 Malt Requisites 'Aysgarth' Solid Cologne
Malt Requisites is a small-batch fragrancier that creates beautifully scented solid colognes inspired by Yorkshire.
This unique product uses a highly concentrated beeswax base, combined with moisturising shea butter and jojoba oil, meaning there is no water content, allowing for a higher concentration of fragrance, and no alcohol, so it's much kinder to your skin and more convenient to travel with.
The Aysgarth scent, inspired by Aysgarth Falls, features head notes of honeysuckle and amber, set against deep soul notes of woods, oakmoss and musks. The aquatic heart rounds the fragrance and describes the journey through the half-mile of Yorkshire waterfalls.
Instructions
Gently rub your finger over the cologne in a circular motion and then apply to your pulse points such as your wrist, neck and behind your ears.
We use the pulse points because they heat up the cologne, making it last longer. Scent should last roughly 3-4 hours before it may need reapplying, so keep it with you.
Beeswax, Shea Butter, Jojoba Oil, Black Pepper Essential Oil, Ylang Ylang Essential Oil, Vanilla Essential Oil, Ginger Essential Oil, Parfum
We ship worldwide!
Subscription orders:
Free UK delivery for all subscriptions
Shop Orders:
Free UK delivery for all orders over £60.
All orders:
International delivery prices vary by region - calculated at checkout
Orders placed before 12pm GMT Monday to Friday are shipped the same day.
Orders placed over the weekend or on Bank Holidays will be dispatched the next working day.