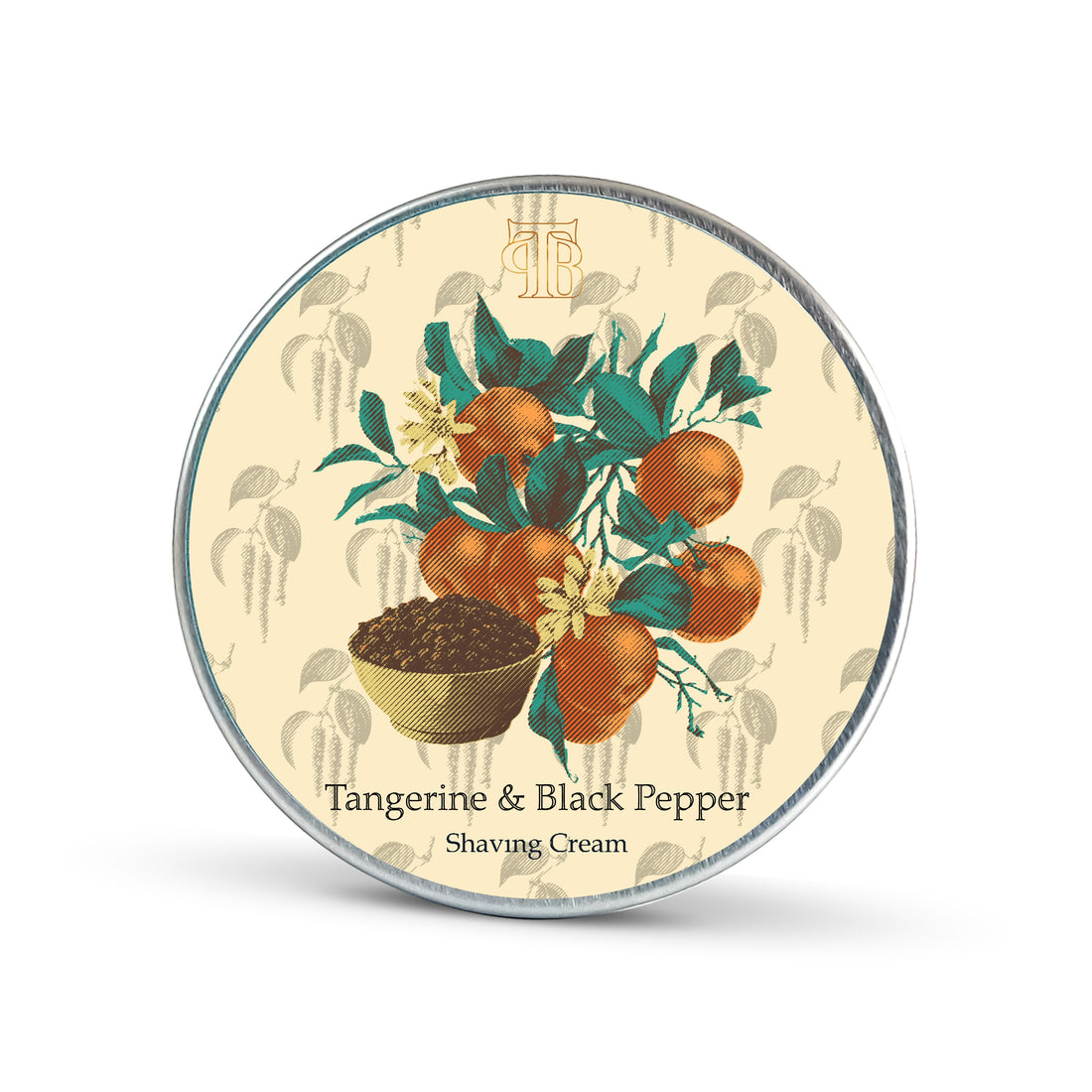 The Personal Barber Tangerine & Black Pepper Shaving Cream
We're incredibly excited to unveil this exclusive shaving cream, made in collaboration with a fantastic artisan soap maker in Essex.

Made using high quality, natural ingredients without any parabens. Only a small amount is needed to quickly whip into a dense, hydrating lather than protects the skin during the shave and leaves your skin feeling silky smooth.
The fragrance is a refreshing citrus hit of tangerine with a subtle black pepper twist that gives it a slightly spicy finish. 
The scent wears off shortly after rinsing it off so it won't interfere with your choice of aftershave.
100g
Aqua, Stearic acid, Potassium cocoate, Sodium cocoate, Potassium Oilvate, Sodium oilvate, Potassium castrotate, Sodium castrotate, Glycerol, Parfum, Piper nigrum seed Oil (Black pepper ) oil, Limonene,
We ship worldwide!
Subscription orders:
Free UK delivery for all subscriptions
Shop Orders:
Free UK delivery for all orders over £60.
All orders:
International delivery prices vary by region - calculated at checkout
Orders placed before 12pm GMT Monday to Friday are shipped the same day.
Orders placed over the weekend or on Bank Holidays will be dispatched the next working day.