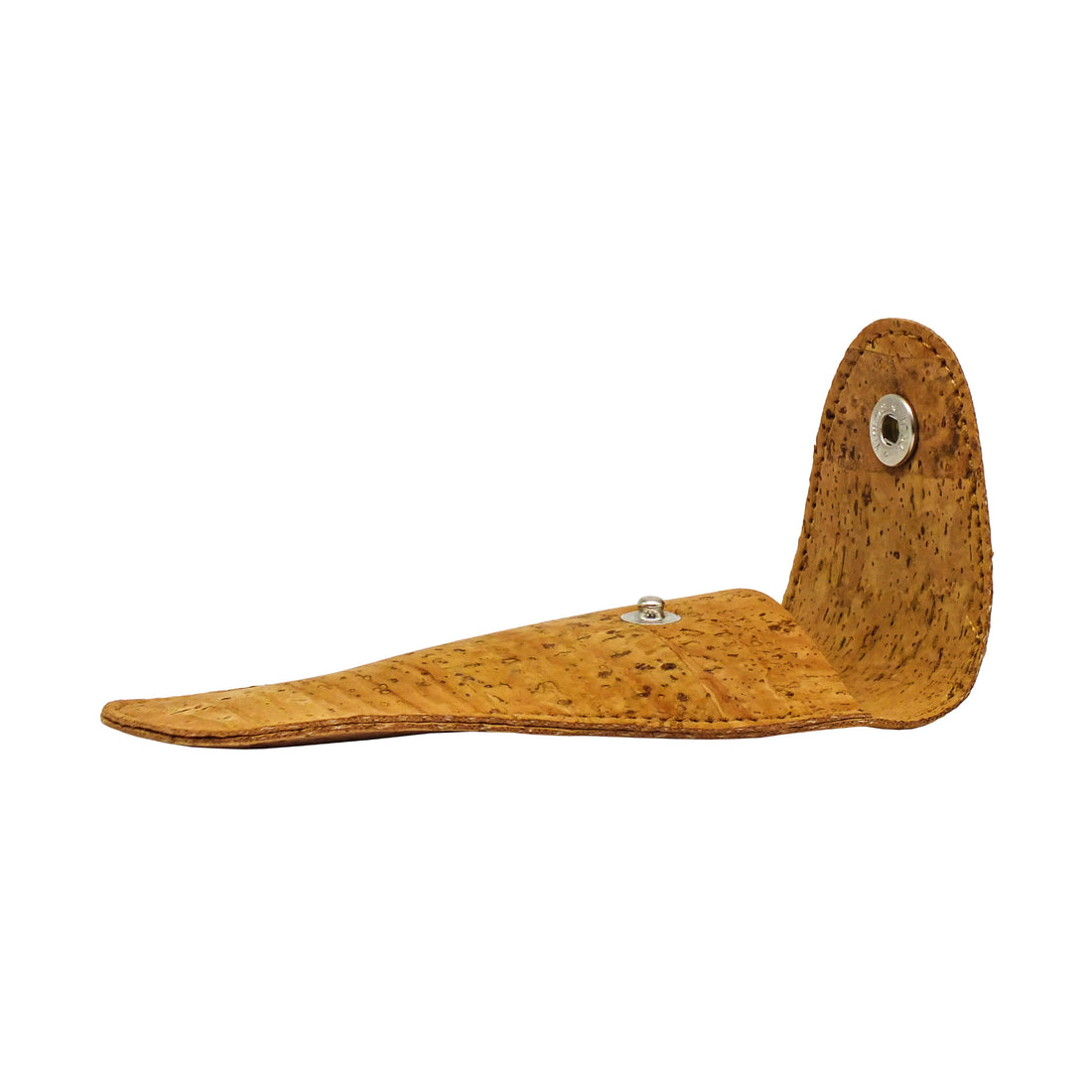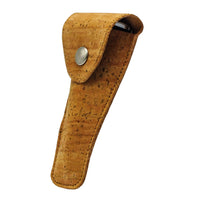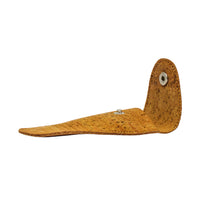 Cork Leather Razor Case Natural
Keep your razor safe and looking stylish with this case made from finest Portuguese cork leather. 

Natural cork colour
This beautiful material is:
Unique
Sustainable
Eco-Friendly
Cruelty-Free
Organic
Soft & Lightweight
Durable
Waterproof
Unique
Due to it being a natural material, no two cases are alike! Each has it's own unique pattern that looks fantastic.
Sustainable
Cork is composed of dead cells that accumulate on the outer surface of the cork oak tree. The first harvest is taken only once the tree is 25 years old and then again every 9 years after that. It doesn't harm the tree at all and they live up to 300 years old.
Eco-Friendly
Stripping a cork oak of its bark enhances its ability to absorb carbon dioxide; the seven million acres of cork forest around the Mediterranean offset 20 million tons of CO2 each year. And in contrast to the heavy chemical processing of animal leather, the production of cork leather is 100% free of chemicals.
Cruelty-Free & Vegan
Unlike traditional leather, that uses the hide of a dead animal, cork is vegan and cruelty-free.
Soft & Lightweight
Very soft and with a unique feel that's satisfying to touch. Each case weighs only ~16g
Durable 
Highly durable, scratch-resistant and stain resistant. Your case should last you many years of use.
Case only. Razor not included.
Suitable for any standard razor up to 120mm in length (most double-edge razors are ~100mm long). 
Not suitable for our adjustable safety razor, which is slightly too big.
We ship worldwide!
Subscription orders:
Free UK delivery for all subscriptions
Shop Orders:
Free UK delivery for all orders over £60.
All orders:
International delivery prices vary by region - calculated at checkout
Orders placed before 12pm GMT Monday to Friday are shipped the same day.
Orders placed over the weekend or on Bank Holidays will be dispatched the next working day.