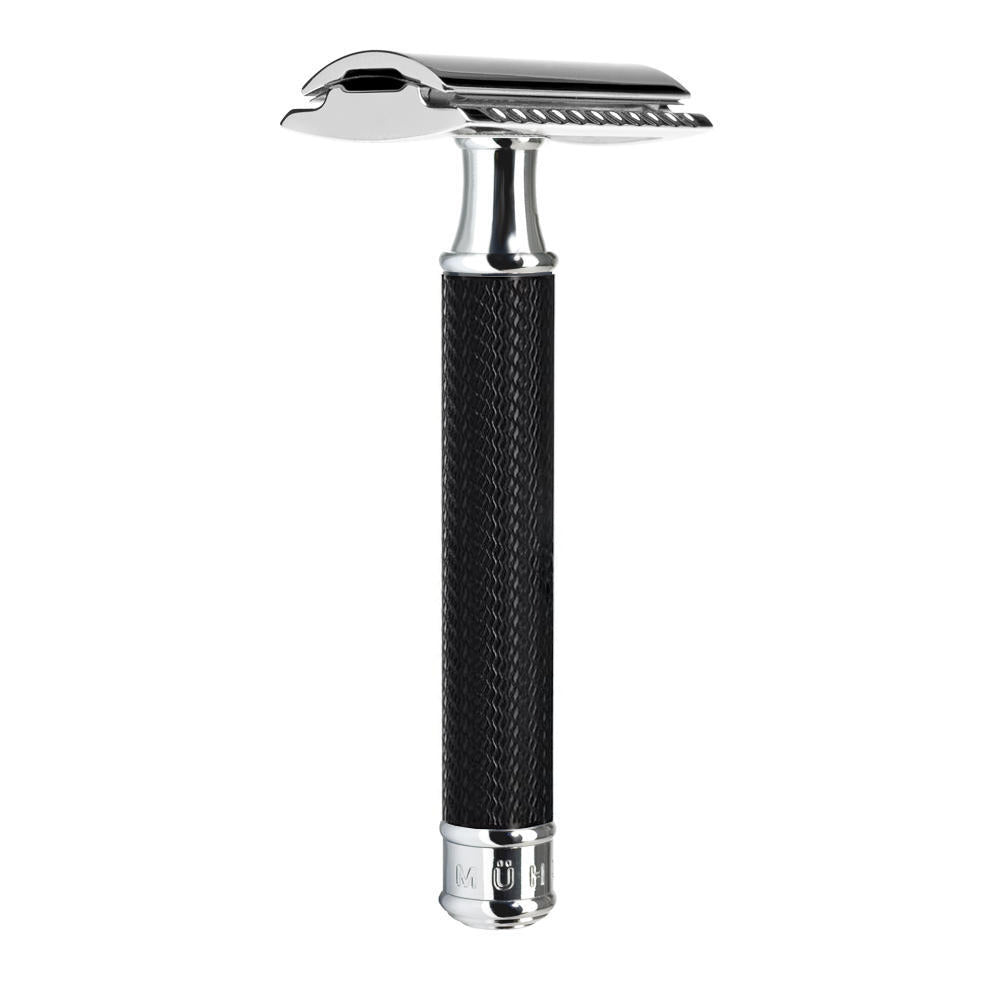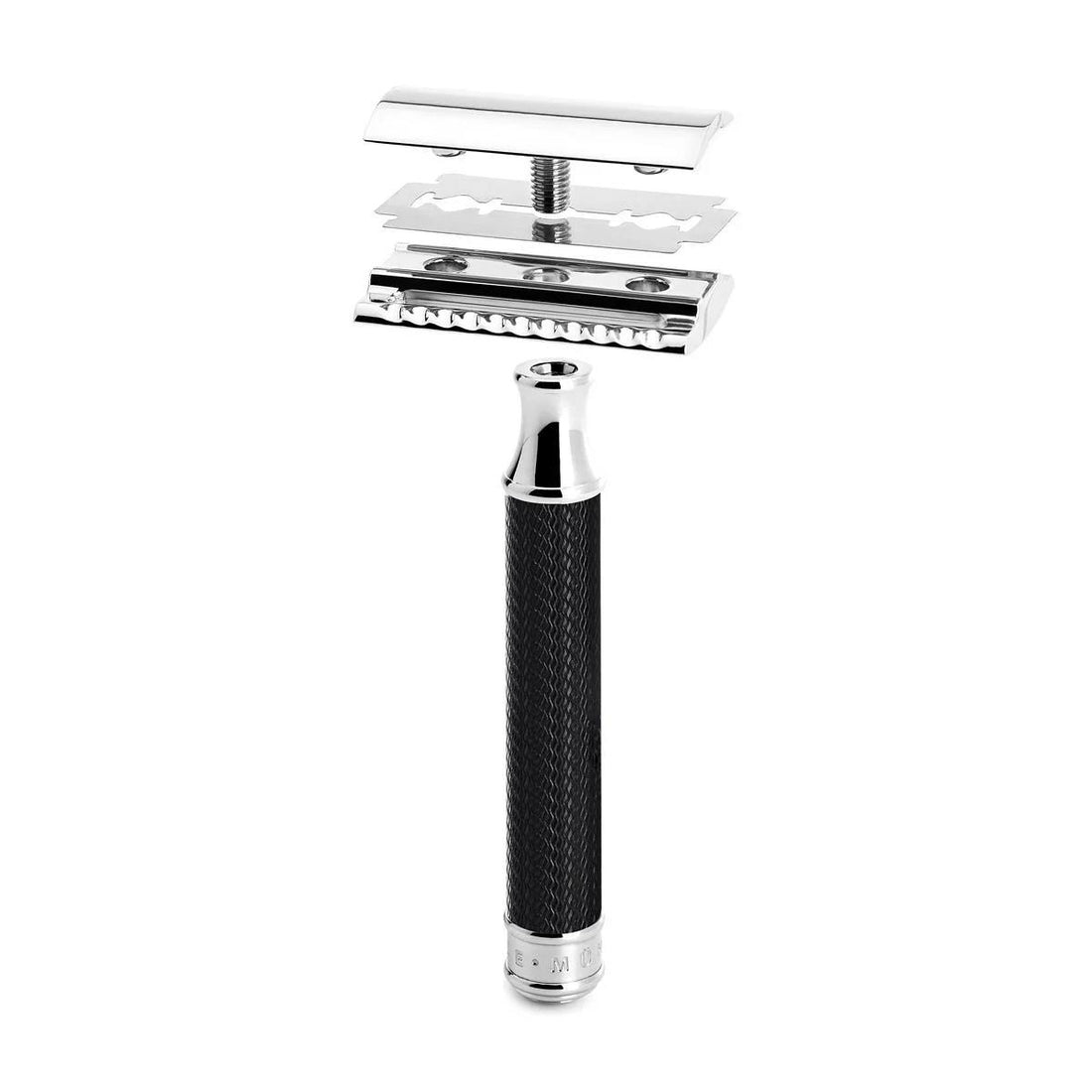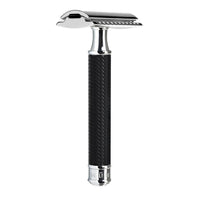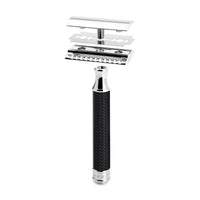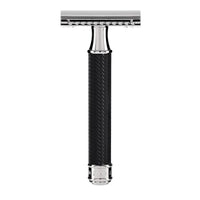 Muhle R89BLACK Closed Comb Black Safety Razor
Description
This beautifully presented safety razor from Muhle has a handle made from high-grade polished resin that feels comfortable in the hand and is perfectly weighted. Chrome plating on the base gives it that high quality finish.
The closed comb head is better suited for frequent users that will be shaving short stubble rather than long hairs. However, it will give a satisfying close shave no matter what.
Blades are easily replaced by unscrewing the head of the Safety Razor.
Dimension: 41 mm x 94 mm
Weight: 64 g

To purchase this product you need to be over 18.
Materials
Material - High Grade Resin
The R89BLACK embodies functional elegance. Presented in classic black with chrome metal highlights, the process of creating this razor begins with every handle being turned out of solid resin rods. All individual pieces are then polished in several passes, giving the surface its characteristic gleam and securing its beauty for many years to come. A premium product that produces a distinctly close and lasting shave.
A real investment piece, the R89BLACK supersedes the need for single-use plastic. Growing concern in the effects of disposable plastic makes the R89BLACK a great choice for the environmentally conscious, reducing both unnecessary plastic waste and unwelcome environmental impacts, without compromising on precision.
We ship worldwide!
Subscription orders:
Free UK delivery for all subscriptions
Shop Orders:
Free UK delivery for all orders over £60.
All orders:
International delivery prices vary by region - calculated at checkout
Orders placed before 12pm GMT Monday to Friday are shipped the same day.
Orders placed over the weekend or on Bank Holidays will be dispatched the next working day.