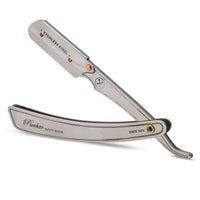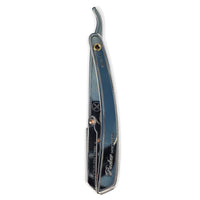 Parker SRX Professional Barber Razor
This beautiful shavette razor is made entirely of stainless steel making it very durable, it won't rust and has a nice weight to it.
The unique clip to close mechanism keeps the razor blade secure and perfectly aligned. There's no need for additional plastic holders that plague many other shavettes.
A fantastic razor for those wanting to try straight shaving but don't want to fork out for a full straight razor or mess about with strops.
We ship worldwide!
Subscription orders:
Free UK delivery for all subscriptions
Shop Orders:
Free UK delivery for all orders over £60.
All orders:
International delivery prices vary by region - calculated at checkout
Orders placed before 12pm GMT Monday to Friday are shipped the same day.
Orders placed over the weekend or on Bank Holidays will be dispatched the next working day.