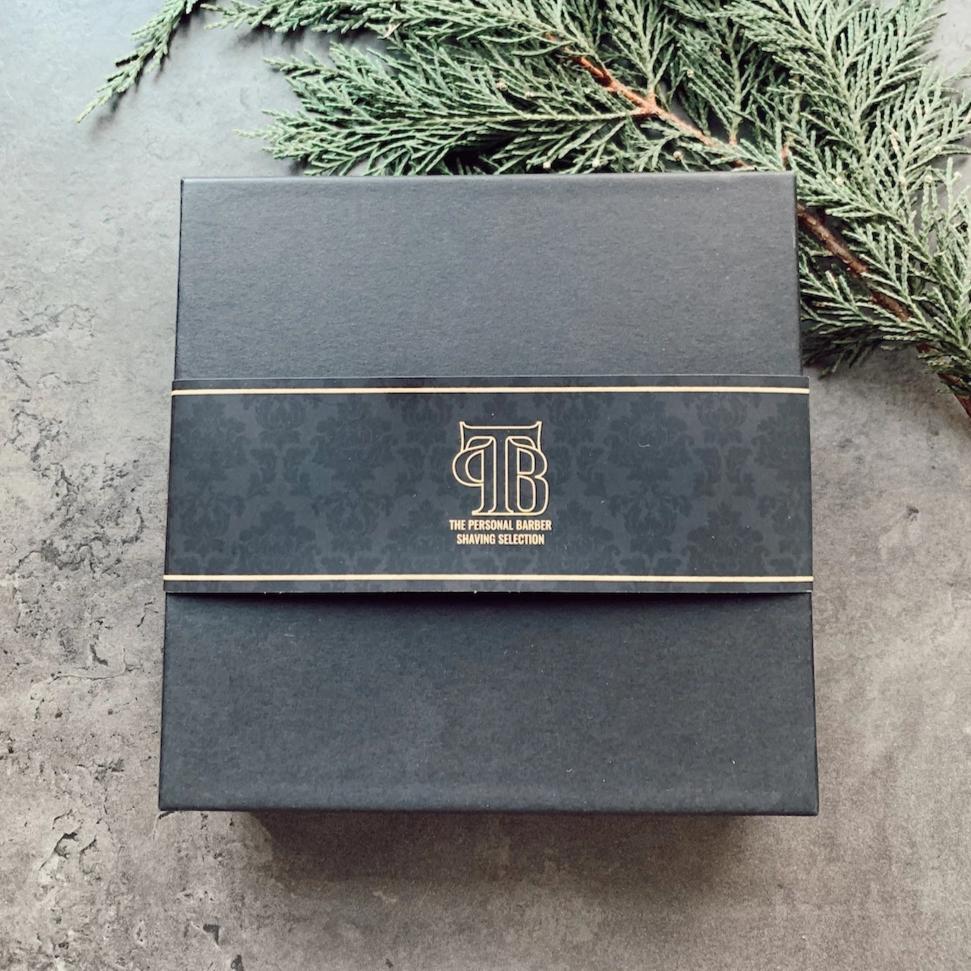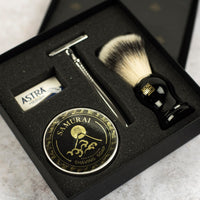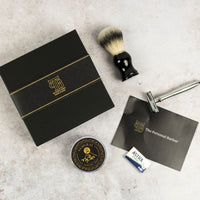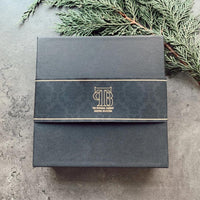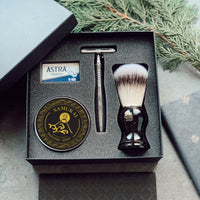 Turn shaving into a luxurious experience with this premium gift set.
Includes everything you need for the best shave ever:
Our premium DE safety razor
Luxurious synthetic hair shaving brush
TPB 'Samurai' shaving soap - Quickly whips into a lather and smells amazing
5 Astra DE razor blades - Enough for over a month's daily shaves
And our step by step guide on mastering your new grooming tools.
Beautifully presented in our black gift box.
Perfect for people that:
- Have sensitive skin (one blade means less irritation or bumps)
- Want to cut back on their plastic consumption (blades are recyclable)
- Prefer natural ingredients over instant foam chemicals
- Want a super close shave that's fun to do
We ship worldwide!
Subscription orders:
Free UK delivery for all subscriptions
Shop Orders:
Free UK delivery for all orders over £60.
All orders:
International delivery prices vary by region - calculated at checkout
Orders placed before 12pm GMT Monday to Friday are shipped the same day.
Orders placed over the weekend or on Bank Holidays will be dispatched the next working day.