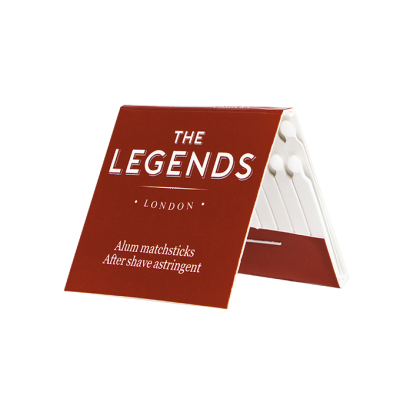 The Legends London Alum Matchsticks
These handy matchsticks have their tips covered in natural alum stone which is used to stop bleeding from small nicks and cuts by constricting the capillaries.

This is an essential piece of kit for every wet shaver. We all make mistakes sometimes!
Just break off one of the 20 sticks, moisten the tip and apply to the nick.
We ship worldwide!
Subscription orders:
Free UK delivery for all subscriptions
Shop Orders:
Free UK delivery for all orders over £60.
All orders:
International delivery prices vary by region - calculated at checkout
Orders placed before 12pm GMT Monday to Friday are shipped the same day.
Orders placed over the weekend or on Bank Holidays will be dispatched the next working day.