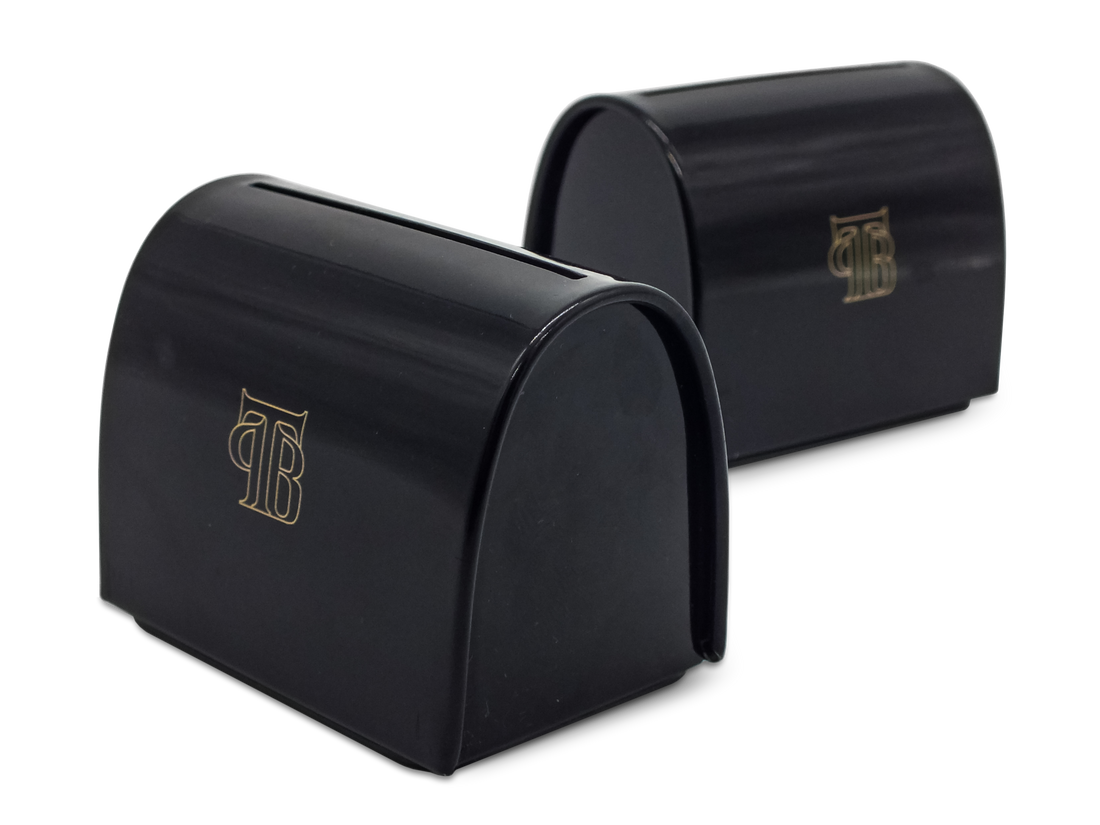 The Personal Barber Black Blade Bank
Our blade bank is an essential accessory that every wet shaver should have in their bathroom. If you've ever wondered what to do with your used razor blades, this is your answer. It has a small razor sized gap in the top that allows you to safely dispose of used razor blades away from pets, small hands and fragile bin liners.
The whole tin is recyclable so, once it's full, it can simply be thrown in the recycling making it great for the environment. Recycling rules for metal vary by county so please do check with your local council and make sure you're allowed to add metal to your recycling bin. If not, there will be a metal recycling option at your local tip. It holds quite a lot of blades so you'll probably spend the better part of a year filling it up before needing to recycle it.
Glossy Black
We ship worldwide!
Subscription orders:
Free UK delivery for all subscriptions
Shop Orders:
Free UK delivery for all orders over £60.
All orders:
International delivery prices vary by region - calculated at checkout
Orders placed before 12pm GMT Monday to Friday are shipped the same day.
Orders placed over the weekend or on Bank Holidays will be dispatched the next working day.